Need a Woodburner Engineer?
Get your instant estimate
OFTEC Certified Woodburner Installers
Call 03456 46 11 46 for a FREE Survey & Quote!
Frequently Asked Questions
I want a woodburner, how do I proceed?
Having a new woodburner installed should be as simple as 1,2,3! Here at AA Plumbing we strive to make the process as simple and convenient for you as possible.
1. Give us a call or email. We'll arrange with you to attend your property, assess your property, and discuss with you your requirements/vision for your new installation.
2. Using the information obtained in our assessment we will provide a detailed quotation for the planned installation and arrange a mutually suitable installation date.
3.Our installers will attend at the agreed time and day, install, commission and give a tutorial of your new woodburner.
OFTEC vs HETAS
It is common to hear online that you must be Hetas registered to install and sign-off a solid fuel appliance, this is incorrect.
Hetas is one of many competent technician schemes that a qualified person can register with. As long as your installer is registered with one of the following competent person schemes they can install and certify your new appliance:
APHC
BESCA
Certsure
HETAS
NAPIT
OFTEC
Stroma
Hetas is simply the most recongised scheme for solid fuel appliances, most likely due to their logo having an orange colour palette, and the abbreviation closely sounds like the word 'HEAT'.
AA Plumbing have proudly registered with OFTEC.
Why OFTEC? Because in addition to being Gas Safe Registered and certified heat pump installers, we also install oil boilers. OFTEC covers oil boilers in addition to solid fuel (woodburners), where-as Hetas does not.
I don't have a fireplace, can I still have a woodburner?
Yes! You can still have a woodburner. Depending on the configuration of your home, we can install a twin wall fixed ridged flue system. They are most commonly installed through the wall and then externally, but can be installed internally through the ceiling & loft space.
I have a fireplace, can I have a woodburner installed in it?
Yes! We'll sweep your chimney and inspect its suitability. Sometimes we need to make modifications such as enlarging or lining.
I live in a smoke control area, can I still have a woodburner?
Yes! If you live in a smoke control area you can still have a woodburner as long as it is DEFRA approved. DEFRA approved appliances have met strict benchmarks to show they do not produce smoke when operated.
What size KW stove do I need?
During our initial free assessment we will conduct a heat loss survey to calculate the required heat output for your new stove/woodburner. Each property is different, so we can't give suggestions without calculating the requirements first.
What is a multi-fuel stove?
Stoves can be multi-fuel or wood only. Multi-fuel stoves can burn wood, but are also capable of burning smokeless fuel and coal.
Is a flexible flue liner required in my chimney?
If your chimney is of sound construction and passes a smoke draw and spillage test then it is not a legal requirement for an additional liner to be installed.
We always like to install a flexible stainless steel liner with masonry chimneys for both safety reasons, peace of mind, and performance of the woodburner.
The flexible liner travels throughout the length of your chimney, connecting secured to your chimney pot all the way down and connecting to your woodburner via the adaptor and vitreous pipe. The flexible liner contains the very hot flue gases, protecting the stopping gases leak out through the surrounding brickwork into adjoining rooms.
There are 2 types of flexible liners. The 316 grade stainless steel and 904 grade stainless steel liners, the latter used for customers who burn coal frequently. The life span of a liner can be over 10 years with regular sweeping, but can deteriorate quickly if abused by burning the wrong fuel including painted or treated wood.
Can I replace my gas fire with a woodburner?
Yes, if you have a masonry chimney with a large enough flue diameter.
There are many inset / cassette woodburners which are designed to slot into a recess to replace a gas fire. We always install a stainless steel flexible flue liner and the stove requires a 300mm hearth in front of the door. We are happy to quote for any building work and new hearth requirements.
We can also knockout the formed fireback behind the gas fire and enlarge the recess if possible to accommodate a wider range of free standing stoves.
Some new build properties when constructed to only have a 4″ clay chimney to flue a gas fire. The 4″ flue wouldn't be suitable for a woodburner installation. Therefore, a twinwall chimney system may be the solution.
How long is the lead time on installations?
We aim to issue you with a full written quotation within 24 hours of the initial home assessment.
Lead times are always changing, however from initial quote acceptance, deposit and ordering of your new stove it will take on average 7-10 working days for delivery. Once your new stove has arrived from the manufacturers we aim to install it within 5 working days.
Do I need an air brick
If your property is built after 2008 you will need an air brick installed.
If your property is built before 2008 and your stove/woodburner is 5kw or below you may not need an air brick if the flue draught is adequate. If your stove/woodburner is over 5kw an air brick is required.
Can you enlarge my fireplace opening?
It depends on the age, type and construction of property.
We specialise in fireplace enlargements and renovations, often completing work in a day.
Enlarging fireplaces in Victorian and Edwardian Properties
We generally find the older Victorian and Edwardian properties have large original fireplaces that have either been blocked off or reduced in size to accommodate an open fire. Properties from these periods are generally the easiest to enlarge with the potential to leave exposed brickwork to enhance the character.
Enlarging fireplaces in bungalows
It's not always possible to enlarge fireplace recesses in bungalows due to their breeze block construction. The chimney stack is often protruding on the outside wall and constructed with two skins of brick containing a cavity. We are unable to enlarge the recess into the cavity by removing a skin of bricks, but there are solutions for installing a woodburner including using an inset woodburner.
Enlarging fireplaces in 1980's & 1990's properties.
Many properties built during these decades had fireplaces designed for gas fires due to low cost of gas at the time. Often the chimney breasts have square or circular clay liners vertically stacked to form the flue. Concrete reinforced lintels are generally used to support the clay liners and chimney when knocking out and enlarging the recess.
Many properties constructed in the 1980's and 1990's didn't have chimneys or only had slim fake chimney breasts and therefore we often build false chimney breasts in order to add character to a room while hiding a twinwall chimney system within.
Please contact us on 03456 46 11 46 to discuss.
We would always recommend getting professional advice before attempting to enlarge a fireplace yourself.
How much does it cost to install a woodburner?
The cost of installing a woodburner can vary greatly depending on the following factors:
The complexity of the job
Is building work is required?
Does the chimney require scafold or a cherry picker for the liner installation?
The size of the installation company and their overheads
The available products vary greatly in quality and cost
Are the installers certified by OFTEC?
Why use us?
We are OFTEC certified and fully insured
All building work is completed by us
Our low overheads means a great value for money service
We only use quality products
We provide free surveys and no-obligation quotes
We are Gas Safe Registered
Stove Examples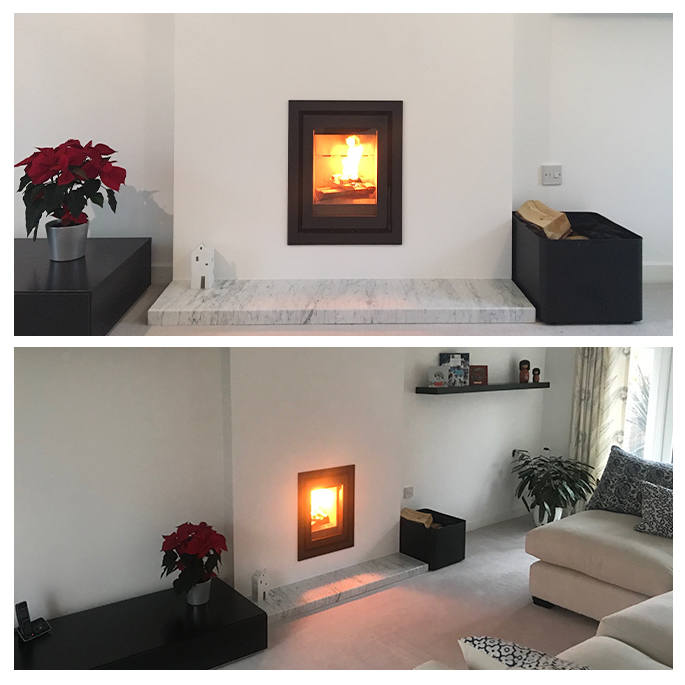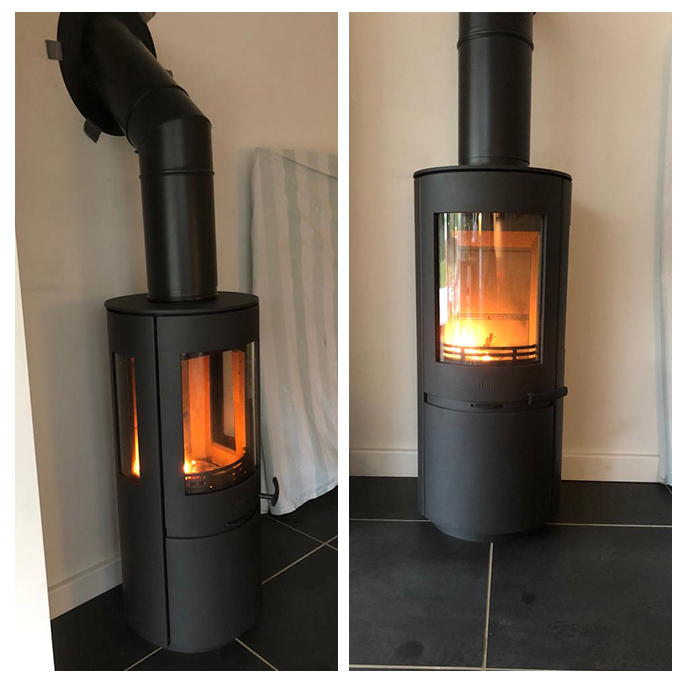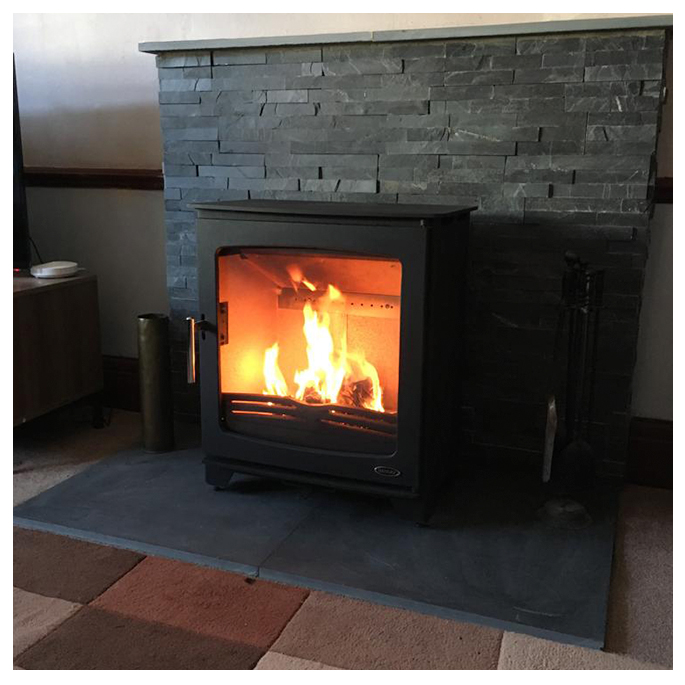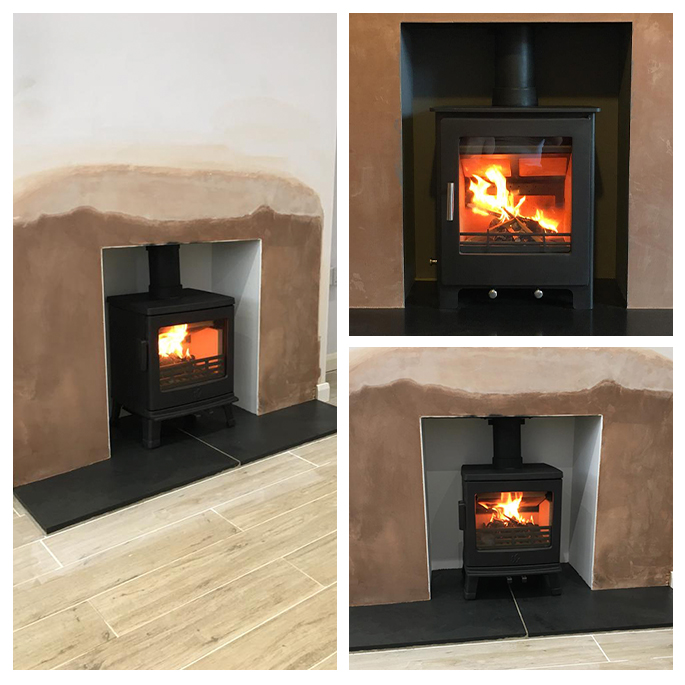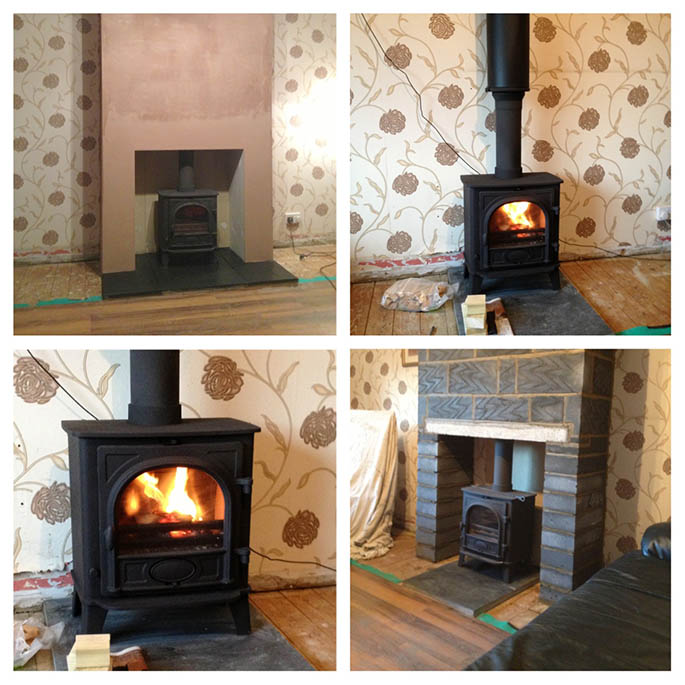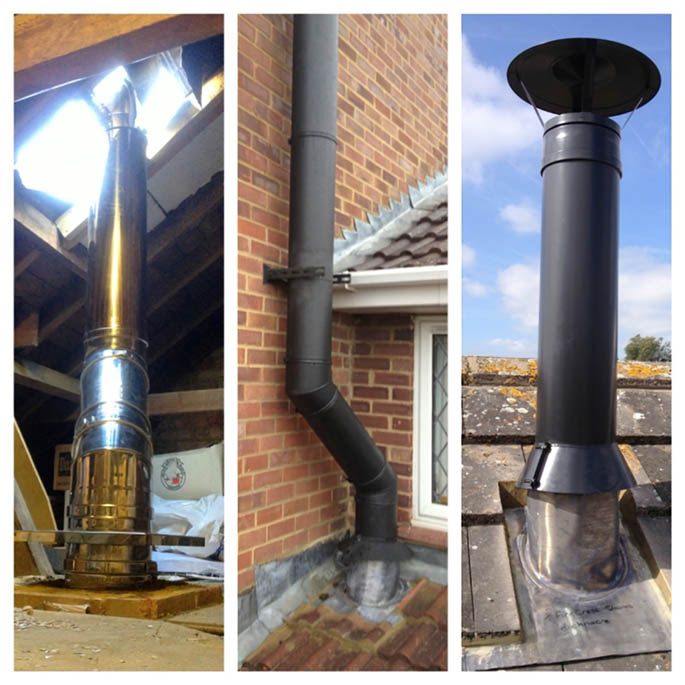 | | |
| --- | --- |
| | 12 Month Guarantee |


Cashless service

Pay securely on our website or via phone

Pre-book your appointment at your convenience
I was very pleased with the ...
I was very pleased with the plumbing
and tiling work done in our downstairs
shower room that I did n...
Stella
Really good service. Plumber...
Really good service. Plumber arrived
within timeframe, was a really nice
guy, did the work specified...
customer in Walthamstow
Oz at AA Plumbing is a joy t...
Oz at AA Plumbing is a joy to deal
with. He has been round to do a number
of jobs and he is always p...
Luba
AAPlumbing have given me exc...
AAPlumbing have given me excellent
service and I would recommend them
highly
Alan Baxter
Great service as ever
Great service as ever
Mr Orchard
I had a gas leak in my kitch...
I had a gas leak in my kitchen so
wanted a professional company to find
the leak and fix it.
...
Tom
I did not have much involvem...
I did not have much involvement with
the job in hand. It was explained to
me at the initial visit. I...
Anastasia Alura
AA Plumbing have given promp...
AA Plumbing have given prompt
attention to plumbing related problems
in our dental practice.
Bhikhu
A very competent and profess...
A very competent and professional team
of plumbers. We've been using them for
tenanted properties in...
Hanif B
Always professional with rea...
Always professional with reasonable
rates. Good electronic invoicing
system as well. I love simplici...
Tom Sikorski